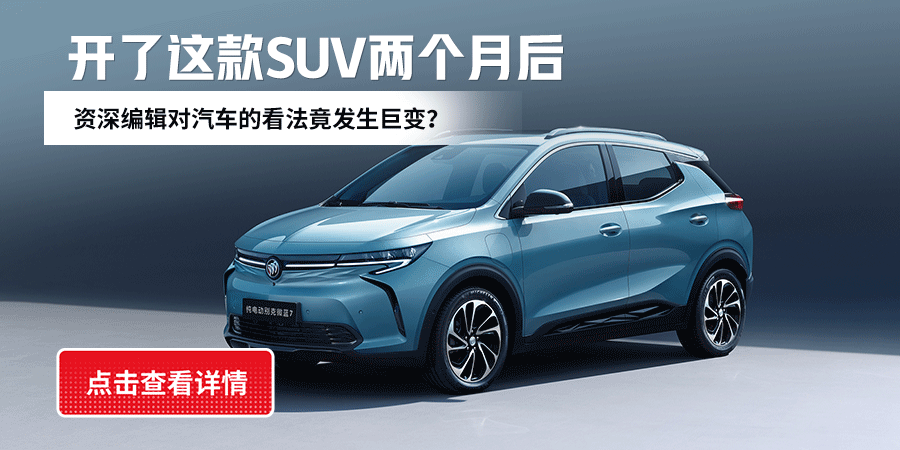 【 When you have a car shoppers 】 With the liberalization of the three child policy , People's demand for large space family cars is also rising .MPV Of course, it's a good choice , But many people will consider 7 seat SUV models . In order to pursue quality , Joint venture brands are often the first choice for consumers , However, the landing price of $4.5 million is obviously not close to the people . Do domestic cars meet the needs of large space , High configuration 、 Affordable 7 seat SUV Optional ? Of course. , The following cars must be your food .
The guided :17.59-21.39 Ten thousand yuan
changan C95 Positioning medium and large scale SUV, It is also the flagship of Chang'an automobile SUV models . Front face family butterfly wing large mouth and horizontal banner air inlet grille , Atmosphere and fashion . The straight lines on the side of the car body are matched with its huge body , It gives people a very calm feeling . A large area of soft leather in the car is wrapped with black piano baking paint , And large-size LCD instrument and central control screen , Let the interior have a sense of luxury and Technology .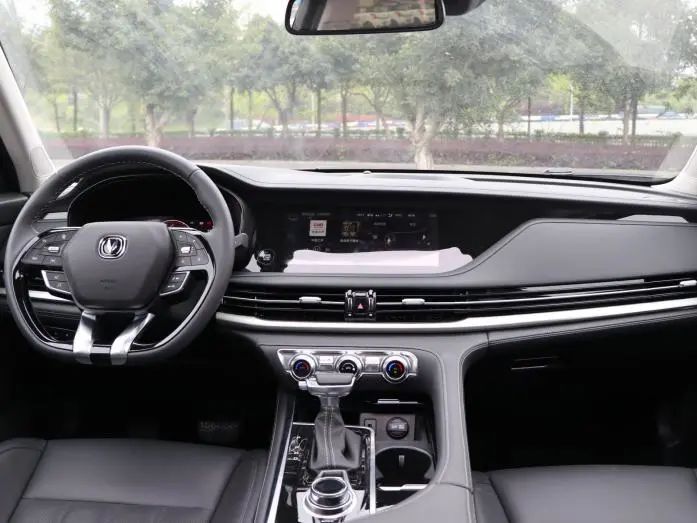 4949x1930x1790mm Vehicle size , add 2810mm Long wheelbase , Provide 2+3+2 Of 7 A layout , On space , It's definitely called a " Bring baby " tool . meanwhile ,CS95 The front seats are equipped with seat ventilation as standard 、 Seat heating , The rear seats are adjustable 50:50 To throw down , The vehicle can support up to L2 Level autopilot , It's also practical .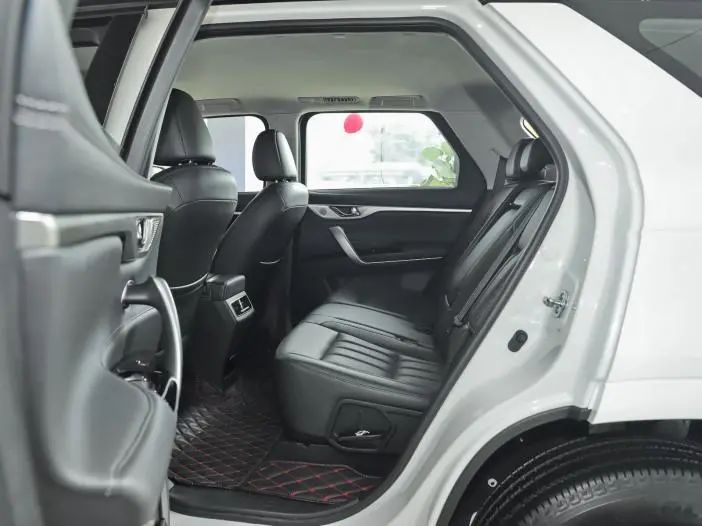 Dynamic part , changan CS95 Carrying maximum power 233 horsepower 2.0T In line four cylinder engine , Transmission matching 6AT transmission , Medium and high configuration provides timely 4WD system . Official of two wheel drive models NEDC Comprehensive fuel consumption is 8.9L/100km; 4WD models are slightly higher , The fuel consumption is 9.4L/100km, For a medium and large SUV Come on , Good fuel economy .
The guided :16.88-22.88 Ten thousand yuan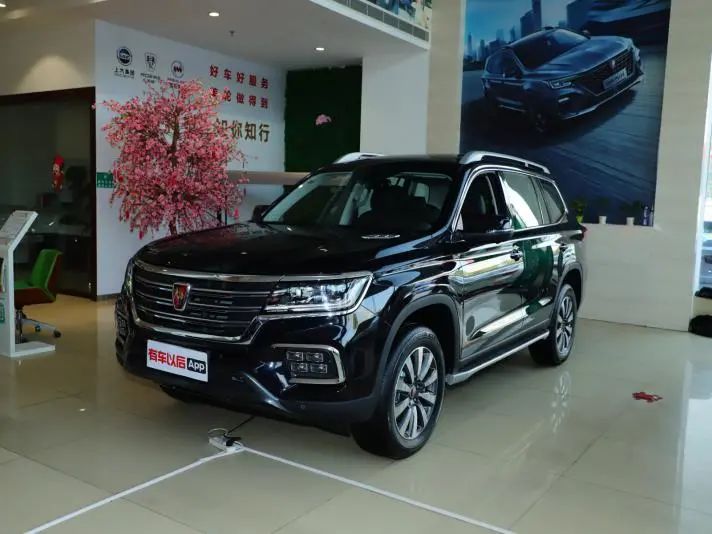 And CS95 Straight body shape is different , roewe RX8 The body lines should be slightly rounded , But the overall shape is still a tough style . The cross bar chrome plated air inlet grille and both sides LED The headlights are integrated , The daytime running light under the front face adopts 4 The shape of a lamp group arranged up and down , When lit, it has very good recognition . roewe RX8 The interior is simple , Few physical keys , console 、 A large number of wood trim panels are used at the gear and door handle to improve the texture . However, the instrument panel is a combination of mechanical instrument and LCD , The sense of technology is less .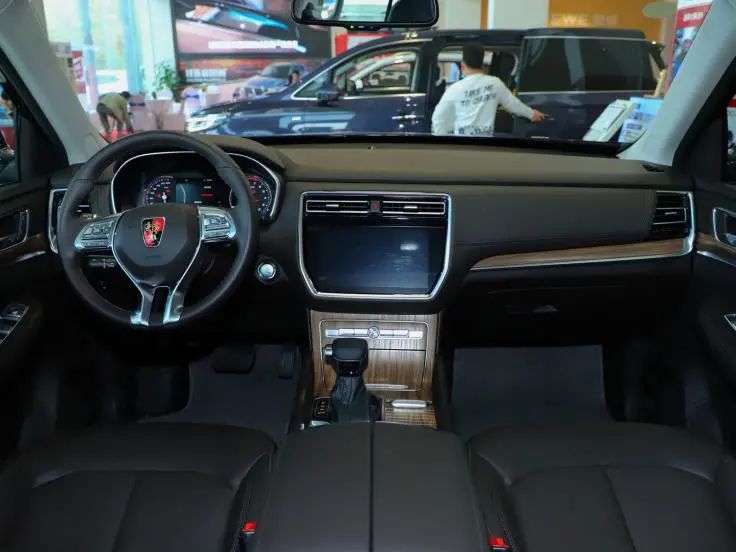 roewe RX8 The length, width and height are respectively 4923×1930×1840mm, Wheelbase reached 2850mm, The interior space is also one of the best among the models of the same level , The higher body also provides more headroom for the third row , Enough to meet the needs of the whole family . At the same time, the last row of seats supports 50:50 Scale down , Storage is not a problem . configuration , The vehicle supports constant speed cruise 、 Adaptive cruise 、360 Panoramic image and other auxiliary driving functions .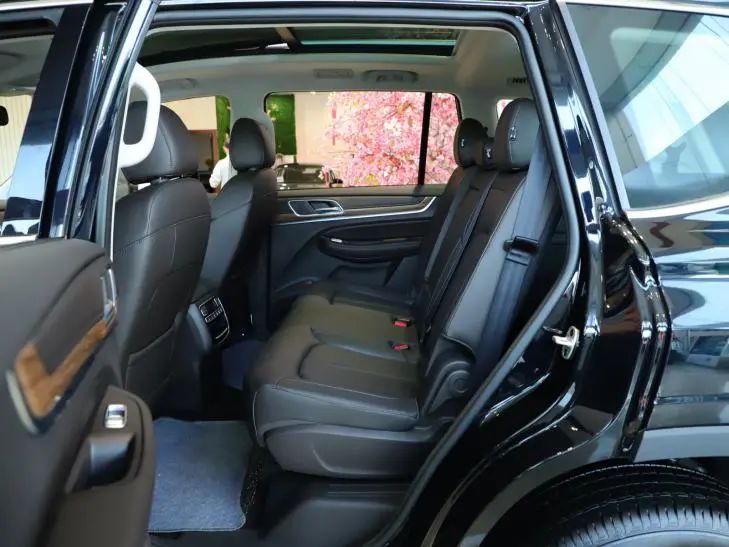 motivation , roewe RX8 carrying 2.0T The engine , The most powerful 222 horsepower , Peak torque 360N·m; matching 6 Speed manual self - contained gearbox , Official fuel consumption per 100 kilometers 9.2-9.9L about . Besides , roewe RX8 The non load bearing body , It has a full-time 4WD version , It can meet the needs of light off-road .
The guided :16.89-23.09 Ten thousand yuan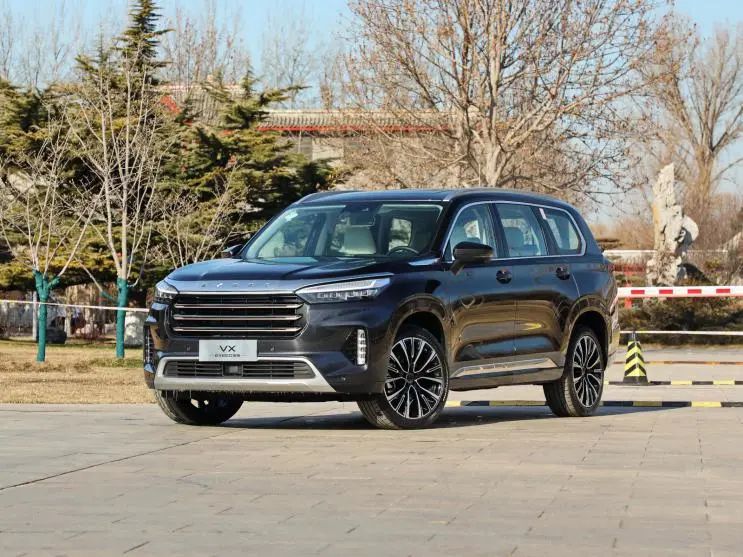 For the name of star path to the moon , It is estimated that you are still relatively unfamiliar . Range moon is Chery's high-end brand EXEED Xingtu's first medium and large-scale 7 seat SUV, The appearance is very powerful , There are a lot of chrome decoration all over the body , Enhance the overall sense of luxury . Mainstream dual screen is adopted in the car 、 Electronic gear lever 、 Touch air conditioning panel design , The interior has a great sense of Technology .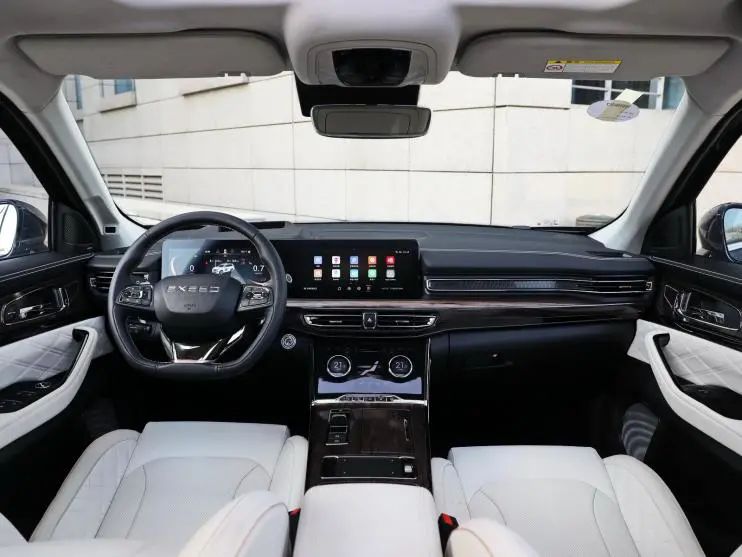 Besides , vehicle 4970x1940x1795(1788)mm Body dimensions and 2.9 Meter wheelbase , It can bring enough riding space . meanwhile , The front seats have seat heating 、 Seat ventilation function , The second row seats support fore-and-aft and backrest adjustment , Ensure the comfort of riding . Safety must be the most concerned point of consumers , The stars and the moon 2.0T This version of the model is equipped with L2.5 Level 1 autopilot assistance , Including lane departure warning 、 Lane Keeping Assist 、 Full speed range adaptive cruise and other configurations , Whether it's daily travel or high-speed running , Users can be more secure 、 Drive the vehicle easily .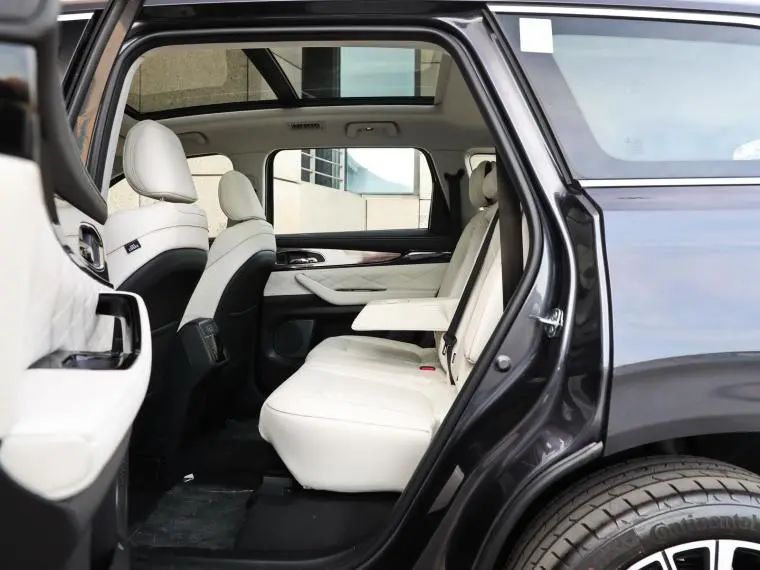 motivation , Star path to the moon provides 1.6T and 2.0T Two power versions , The maximum power is respectively 197 Horsepower and 254 horsepower , The transmission is matched 7 Fast wet double clutch gearbox . The official 100 kilometer fuel consumption data is 7.9-8.5L about , Quite fuel-efficient .
The guided :17.98-27.98 Ten thousand yuan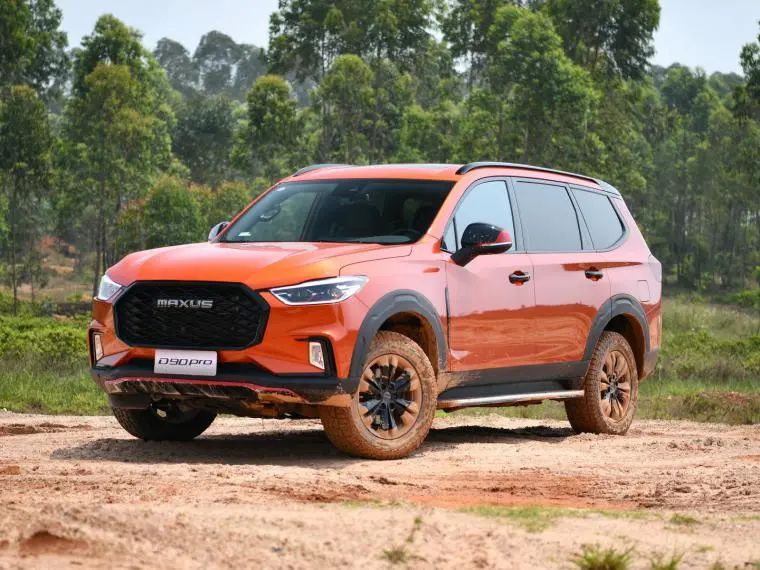 With the above paragraphs SUV Compared with the appearance style , You can see MAXUS D90 Pro Obviously follow the fashion sports route . Black mesh grille 、 Wheel cover wrapped by black crash strip 、 Muscular body lines , Have created a good sports atmosphere . interiors ,MAXUS D90 Pro A lot of leather wrapping was used , The top model is equipped with leather as standard +Alcantara Mix and match seats ; The liquid crystal instrument + The combination of suspended central control screen is also in line with the current mainstream design . On the whole , It's a younger model .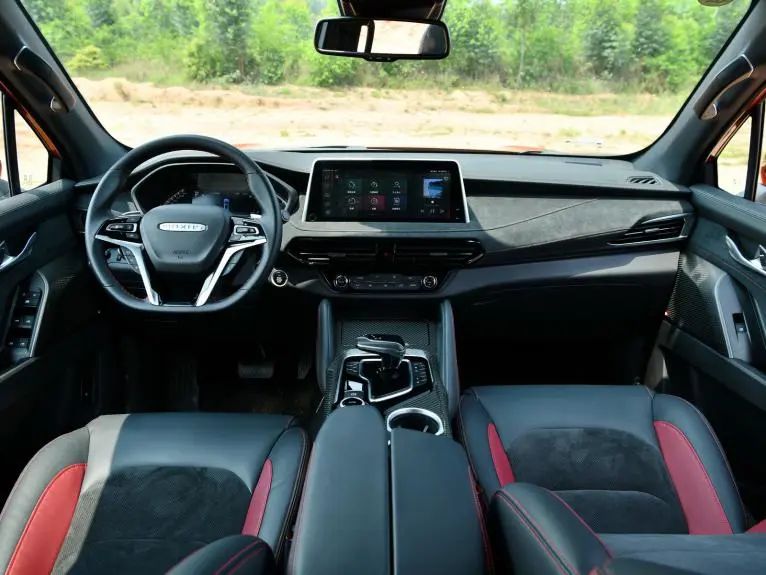 MAXUS D90 Pro The body size of is ,5005x1932x1875mm, The wheelbase 2950mm, Bigger than the above models SUV And huge , So even if it's 2+3+2 Of 7 A layout , You don't have to worry about its spatial performance . configuration , What's unique about this car is that it supports personalized customization , SAIC Maxus " Spider smart selection platform " It can be for MAXUS D90 Pro Offer up to 56 Configuration options , Including appearance Kit 、 The seat layout 、 Functional configuration, etc , Meet the personalized needs of consumers .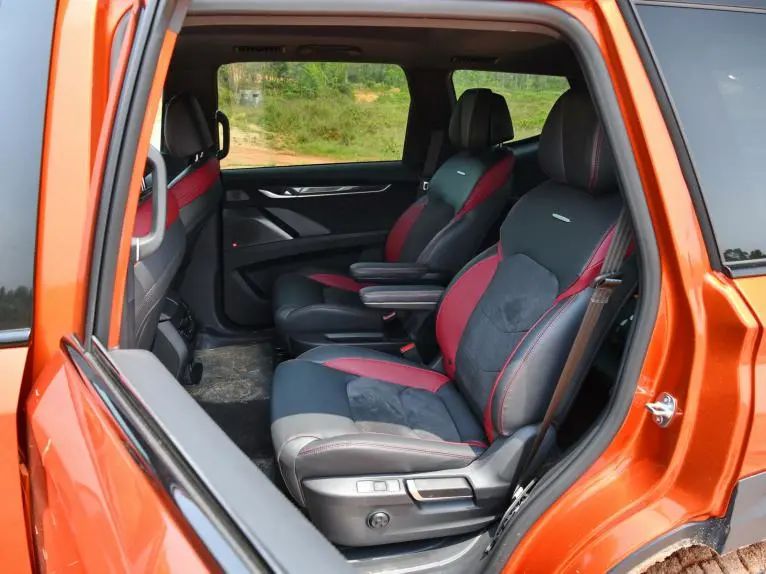 Power on , The gasoline version is equipped with 2.0T Turbocharged engine , The most powerful 218 horsepower , Maximum torque 350 cattle · rice ; All series match ZF 8AT transmission , It also provides two driving modes: front rear drive and timely four-wheel drive . The fuel consumption of two-wheel drive models is about 7.2L, Good fuel economy ; The 100 km fuel consumption of 4WD models is large , achieve 9.8L. Besides ,MAXUS D90 Pro 4WD models are also equipped with mechanical tooth embedded rear axle differential lock , And optional AT All terrain tire , It can also take into account certain off-road functions .
The guided :15.58-26.28 Ten thousand yuan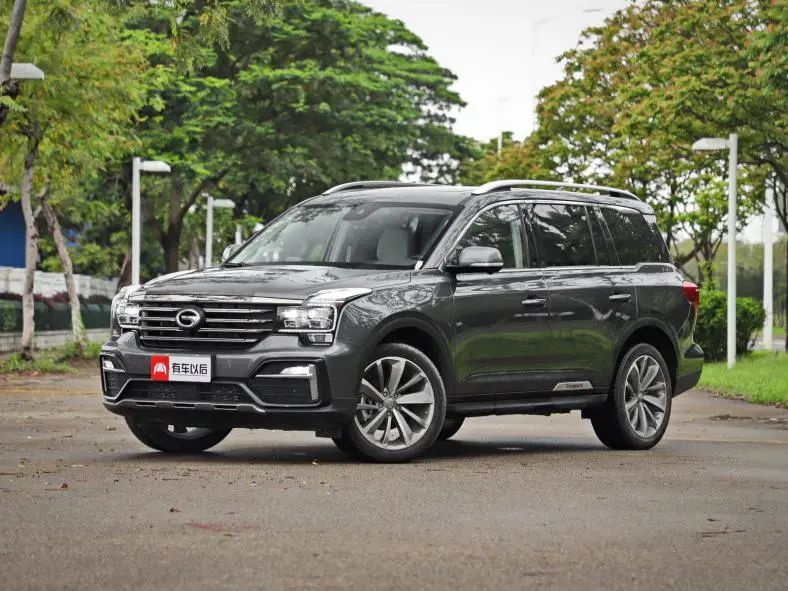 Gac and kei GS8 It is positioned as a medium-sized SUV, But its size is not small . Cash trumpchi GS8 The length, width and height of the car body are 4835x1910x1785mm, Wheelbase reached 2800mm, Excellent interior space , The second row can have 2 Left and right leg space . And the new model just released before GS8 models , The body size will be further expanded to 4980x1950x1780mm, The wheelbase will also grow to 2920mm, Such data can be compared with the above medium and large-scale SUV.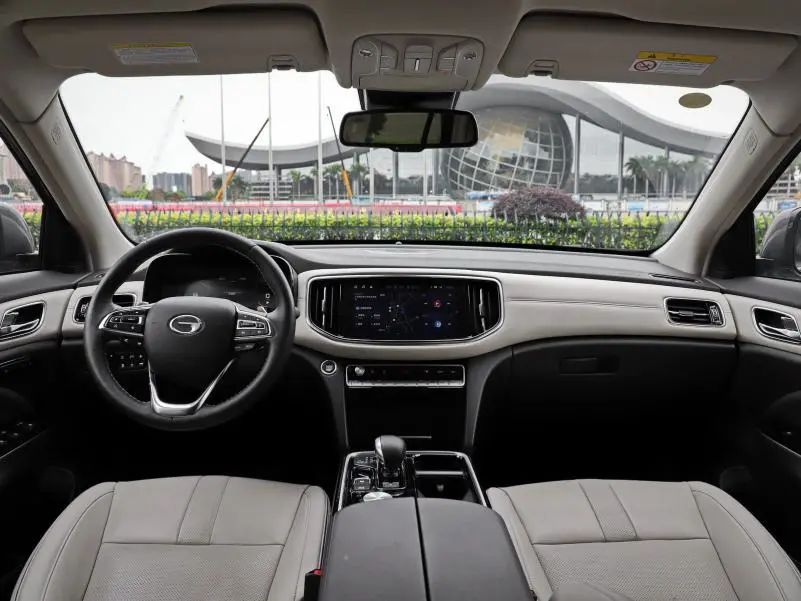 aesthetic , Cash trumpchi GS8 Large chrome plated banner air inlet grille is adopted ," Four eyes "LED Headlights and double U Tunnel type LED Tail lamp design , Iconic . The angular body lines and high body posture make it look powerful and domineering . Compared with the tough appearance , Its interior is relatively elegant , Take the simple style route as a whole ,12.3 Inch LCD instrument 、 The built-in central control screen adds a sense of science and technology to the car . Configuration ,7 Three zone air conditioner is standard for seat models , Front seat support 12 Directional regulation , The second row seats support fore-and-aft movement 、 Backrest angle adjustment . At the same time, some models can realize L2 Level autopilot .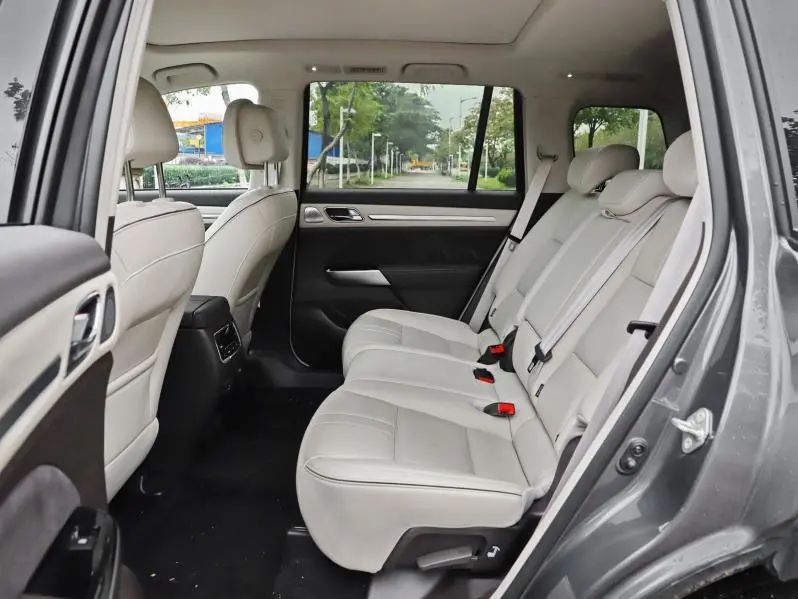 Power on , Cash trumpchi GS8 Equipped with maximum power 252 horsepower 2.0T Four cylinder engine , matching 6AT transmission , Some models provide four-wheel drive system . And it's learned that , The latest release of the new GS8 Fuel and hybrid power systems will be provided , The fuel version is equipped with 2.0T+8AT powertrain , The hybrid version will be equipped with 2.0TM+ Toyota THS Hybrid system , Quite worthy of expectation .
Official guided price :23.68-28.85 Ten thousand yuan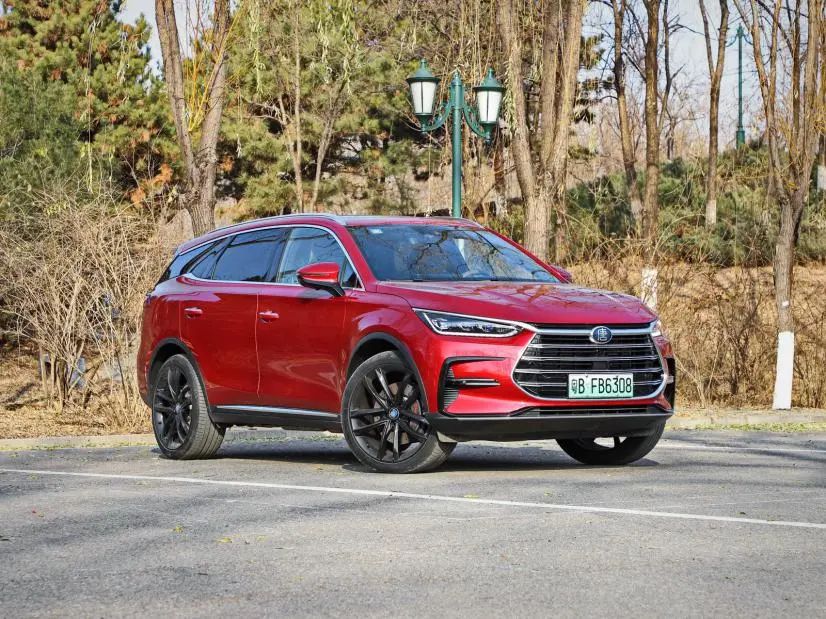 If you want to choose a new energy 7 seat SUV, So BYD don DM No doubt it can meet your needs . appearance , BYD Dragon Face Family design language is fashionable and dynamic , And has a very high degree of identification . A short nose with rounded body lines and 20 Inch wheel hub , The overall visual effect is very full . A lot of black piano baking paint is used in the car 、 Metal wire drawing and suede trim panels , With full LCD instrument 、 Suspended central control screen 、 Dragon scale seat with great design sense , Greatly enhance the luxury of the interior .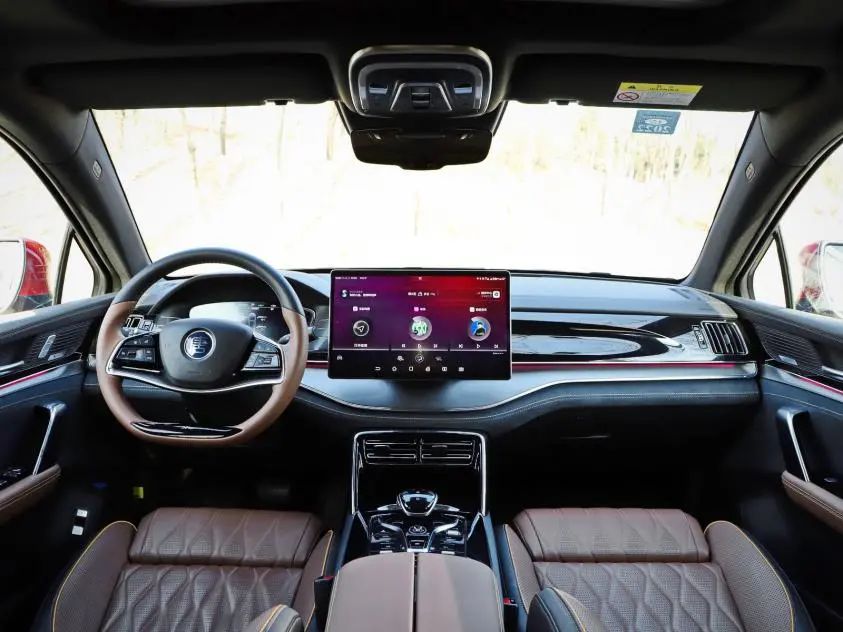 The tang dynasty DM The length, width and height of the car body are 4870x1950x1725mm, The wheelbase 2820mm, There is plenty of longitudinal and transverse space in the car . meanwhile , The third row seats support proportional reclining , The seat layout can be switched freely between five seats and seven seats , Very practical . Configuration , The tang dynasty DM Carrying DiLink 3.0 Intelligent networking system and DiPilot Intelligent driving assistance system , Support intelligent voice interaction 、 mobile phone NFC car keys 、 Cloud service intelligent housekeeper and intelligent assisted driving 、 Remote driving mode 、 Holographic transparent image and other human-computer interaction and driving assistance functions .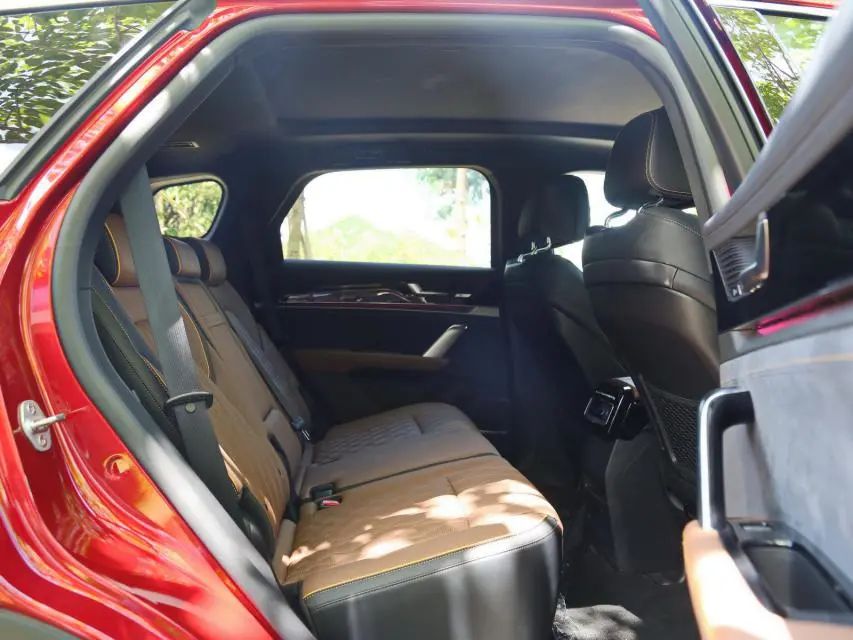 motivation , The tang dynasty DM The car is equipped with 2.0T Plug in hybrid system , matching 6 Fast wet double clutch gearbox , And provide electric 4WD system . Except that the four-wheel drive performance version noble is only equipped with rear motor , The other two models are equipped with two sets of front and rear motors , It takes only 100 kilometers to accelerate 4.3 second .
stay 20 A budget of about ten thousand yuan , It's hard for you to buy a joint venture brand with appropriate price and meeting all kinds of needs 7 seat SUV, This also gives more opportunities for independent brands . More than a few 7 seat SUV In appearance design 、 Interior configuration 、 It has great strength in space performance and dynamic performance , Even richer than the configuration of joint venture models at the same level , It can fully meet the needs of the whole family to drive together , Absolutely cost effective .
When you have a car Crazy car buying season

Popular models as low as 50% off
manufacturer trade price
The online order Offline Express home
Code scanning consultation and locking offer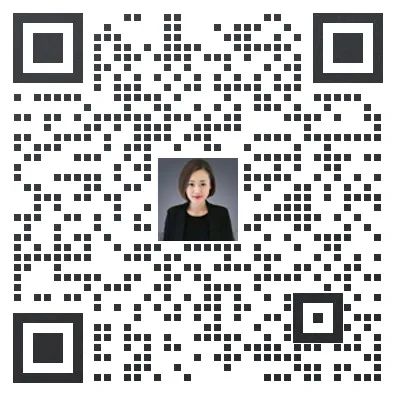 Home made seven SUV It's delicious , Yes, please point
" Fabulous + Looking at "